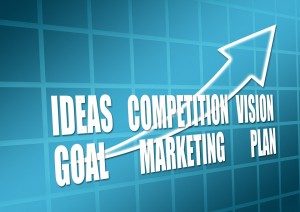 Marketing is a broad term. When we break it down into LED manufacturing marketing, we are beginning to peel the layers of the onion back to allow a potential strategy to bloom. First and foremost, understand your vertical. Who are you? What do you sell? Why do you sell it? Why do others care? Why do others purchase your product? Although they seem like easy, quick, and seamlessly innocent questions, many people actually struggle to answer them. However, while they may prove to be difficult in answering, they will prove to be of more value than anything else, helping you to craft your marketing strategy which, in turn, will boost sales, customer loyalty, and brand awareness.
LED Manufacturing Marketing: Top Ways to Achieve Results
Figure Out Your Audience. Seems simple enough, right? You wouldn't believe just how many individuals and business entities operate their sales and/or marketing plans and strategies based on assumptions of who their target market is. You must ask yourself the questions: Who is currently buying my products and/or services? Are there any markets we would like to break into that aren't currently buying from us? The importance of knowing who you are marketing to goes far beyond simply understanding who is on the other end of the buying cycle. It's about understanding the buying behaviors, the psychographics, the demographics, what drives these markets to invest in a product and/or company, and so forth. The messaging you convey greatly depends on knowing who you are speaking to. As an LED manufacturing marketing expert, by crafting your message to your target market you will be able to achieve optimal results.
Understand Your Audience's Schedule. This is one of the most overlooked strategies in crafting your LED manufacturing marketing plan. By understanding what your target audience is doing throughout their days, you can better choose what mediums to leverage in your overall marketing strategy. Perhaps your target audience is hyperactive on social media – a group that believes their phone is an extension of their arm. In that case, social media platforms, eNewsletters and digital ads are going to be your best friend in your marketing plan. Leveraging the appropriate platforms will help you to achieve maximum exposure and allow you to gain more eyes on who you are and what are you are selling. With that being said, let's say your target market is more on the traditional side reading newspapers every morning, possibly the Wall Street Journal, or even reading their mail is still a key part to their daily routine. In this case, choosing the optimal platform to get in front of your target audience may include employing the art of public relations and pitching media outlets for feature stories inclusions or a unique direct mailer campaign. Either way, your LED manufacturing marketing strategy is going to heavily depend on what your target audience is doing, when they're doing it, and where they're doing it.
Reward, Reward, Reward. People love to be acknowledge for their patronage. The competition is fierce and your ELD manufacturing marketing strategy is what is going to set you apart from the rest. Everyone has a perk for doing business with them, so why don't you have the very same thing as a part of your marketing plan? Of course, many companies utilize the famous point system: for every $1 you spend, you receive so many points which can be redeemed for prize a, b, or c. However, rewarding your customers is an area that allows you to get creative. Don't just stop at a points program (although a great starting point to begin the process of creating customer loyalty), as there are many ways to create this very feeling. People like to be rewarded for doing business with you. They enjoy that feeling of appreciation and in the sales process is exactly the moment to leverage this experience. Create incentives to purchase early, purchase more, and purchase in bulk. For example, if you purchase your month's supply of LED lightbulbs before midnight tonight you'll receive 30% off your purchase, plus free shipping!
Relationships Matter in Relationship Marketing. An often overlooked area of customer relationship management, relationship marketing is critical in achieving long-term customer success and brand loyalty. This particular type of marketing looks beyond the shorter term goal of customer acquisition and addresses the question of "how are we going to keep them?" One customer is great but a one-time only customer is bad news. The primary goal is to acquire a new customer, while the secondary (yet equally just as important) goal is to retain that customer, build a relationship with that customer, and foster a connection that creates undeniable loyalty between brand and consumer. This can be achieved through a variety of ways in your LED manufacturing marketing strategy. With the World Wide Web and social media creating an atmosphere of tailored information at our fingertips, people expect messages crafted to their likes and dislikes. Oftentimes, relationship marketing includes the tracking of customer's activities and creating unique content for them based on that information. By utilizing e-commerce sites, Facebook, or another marketing automation software it is possible to record, track and act based on customer interaction, information and feedback.