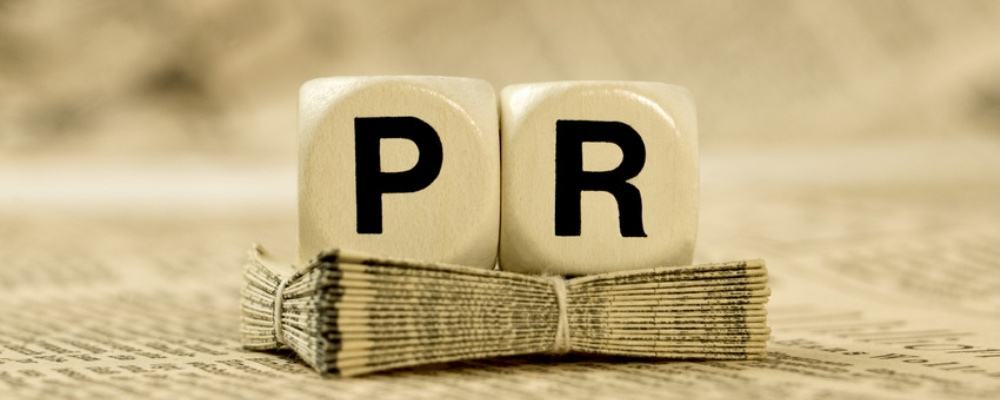 Businesses are continuously looking for more ways to get in front of their existing and prospective customers. And why wouldn't they want to do that? But often times, they are forgetting one huge thing. That is an option that may not be the easiest to get. However, it can be very rewarding. This aspect that I am talking about is publicity. Your lighting manufacturer public relations strategy can be key to making this happen. Earning publicity for your lighting manufacturing company is one of the most effective forms of public relations there is. This is because third-party credibility from the media is priceless. Some may be wary of using publicity because the company itself has little control over the way the news can spin it. However, publicity can give more credibility (link to https://en.wikipedia.org/wiki/Credibility ) to your company than your normal advertising would. There are many ways to earn publicity, so use your public relation creativity to think of some. Having difficulty? Don't worry; you are not alone. Businesses don't necessarily know where to begin. Here are a few concepts to consider:
Announce company news: See, it can be as simple as that. This can be done in an assortment of different ways. It can range from things like announcing via a press release or media advisory. It is important to remember the news must be timely and of interest to the media. If your company is celebrating an important anniversary or you're launching a new product, it deserves an announcement. If your lighting manufacturer company is releasing a new line of ecofriendly lights, share that news with the media. This is a good way to increase your business' branding through a strong and impactful lighting manufacturer public relations strategy. Don't forget to follow up to assure coverage. You want to do everything in your power to get the word out to the public!
Showcase your company's expertise: There are many different avenues to take on this concept. Creating a blog is one of the greatest ways to position your company as an expert. A blog, which is a great SEO (search engine optimization) driver, should be bylined by key spokespeople in your company. This would be a perfect time to get upper level management to talk about industry trends. You could also have other key figures within the company talk about news, trends and talking points within the industry. They need to tie in how your company uses its expertise within both of these topics. This is a key opportunity to highlight what your company has to offer. Your blog should be part of your website to help drive additional traffic. When you first release your blog, make it prominent on your website or send an e-mail out to your current and potential customers telling them it has been posted to the web.
Communicate online: This is a great time for your lighting manufacturer public relations strategy to come into play. Be an active, online participant. Get involved by communicating in LinkedIn Groups and forums that are related to your industry and target audience. Your company should join other lighting manufacturer companies or home improvement discussions. Sharing content on these platforms also helps further position your company as an expert and share your knowledge with others. This can lead to increased publicity for your brand.
Social media. Social media. Social media! This is a highly effective way to connect with people and get your company's name out there. Use Twitter, Facebook, Instagram and Pinterest to talk about your products and connect with your clients. Post images of new releases or promotions. Others can post on your page saying how their experience was and it legitimizes everything your company has been saying. Other media can pick up on what you are posting and create a story around it, whether it is a small mention or a full news story. Social media lends itself as a huge advantage of your lighting manufacturer public relations strategy.
Lend your expertise: Seeking out speaking opportunities at events—either locally or nationally—is a great way to escalate your company's exposure. Having your company hold webinars or publish a whitepaper on a particular subject also further emphasizes your company's credibility and expertise. This is one aspect that your lighting manufacturer public relations strategy needs to be concentrating on. People want to know that your company is knowledgeable and skilled at what you do. Furthermore, your speaking engagements will get your name out to mass audiences if your target market.
Get involved and volunteer: Participating in your community is a great chance to increase visibility. It also gives you the ability to showcase your company's commitment to other organizations and causes. It shows that you care about more than just your company's success. There are plenty of opportunities out there to volunteer. For example, look into local chapters of Habitat for Humanity, the Boys and Girls Club and other national organizations that have regional events your company can join.
Try to incorporate, even a few, of these points above into your lighting manufacturer public relations plan. Your company's news stories, anniversaries, new product releases, etc. have the potential to be carried for free through the media. Keep in mind that the main objective is to create and spread the image of your lighting manufacturer company to the public. Your current clients will keep up-to-date of what is happening within your company and potential customers will be introduced to who your company is. With effective execution, both audiences will gain incredible exposure to the skills and expertise that your company possesses within the industry and how you are above and beyond the competition.
Now go out and use these tips to enhance your company's publicity! You will have to put in the time and hard work, but in the end it will be worth it.